Studies show that more than 50% of all men will experience hair loss in their lives. Hair loss can be a result of hereditary, hormonal changes, medical conditions or medications. The amount of hair loss can vary between individuals and is a major source of insecurity for most adult men. Though it is not a major health concern, hair loss can cause emotional distress for those who suffer from it. At Superior T in Frisco, TX and Irving, TX Dr. Jerry Lewis and his team offer a variety of treatments for hair loss by utilizing platelet-rich plasma (PRP) therapy, amniotic tissue, and exosomes. Our team will work with you to create the most efficient treatment plan possible to promote the regrowth of hair.
PRP Therapy for Hair Loss Reviews
At Superior T, we can help to both diagnose and treat the symptoms of hair loss. Ideal candidates for treatments are:
Males at early to moderate stages of hair loss
Men whose hair is not growing as long or dense as in their youth
Men who have been on other treatments such as minoxidil (Rogaine)
PRP Treatment For hair loss
At Superior T, we use PRP (Platelelet-Rich-Plasma) therapy as a stand alone or combined option to treat hair loss and stimulate hair follicles to promote hair regrowth. We start by taking a small amount of blood and spinning it down in a centrifuge to concentrate the platelets which releases growth factors. By providing a direct source of nutrients, PRP can reactivate and rejuvenate aging follicles that have begun the miniaturization process. Once the PRP is prepared it is injected into the scalp targeting the predominate areas of hair loss. The entire process takes about 45 minutes and there is no down time. Most patient require an initial series of. 3-4 treatments and can begin to see hair regrowth within the first couple of months. Follow up treatments are recommended every 3-4 months following to sustain results.
Amniotic Tissue for hair loss
Amniotic tissue contains many beneficial cytokines. Cytokines are a type of cell signaling protein. These growth factors can stimulate a variety of connective tissues and cell types, just like the types of tissues found in the dermal and epidermal tissues of the scalp. PRP and Amniotic tissue therapies are naturally regenerative sources of cellular building-blocks, rich in cytokines and other growth factors. Amniotic tissue stem cells work to regenerate hair by regrowing blood vessels which revascularizes the hair follicles. The amniotic tissue is combined with the PRP and works by slowing down hair loss within a matter of a couple of weeks and then, after shedding is reduced, the hair growth takes over. For hair loss that is more progressive and caused by aging or genetic predisposition Amniotic Tissue and PRP hair restoration alone is among the most effective treatment options available today. The process takes about 45 minutes and there is no down time. Most patients need a single injection however a follow up injection is recommended six months after the initial treatment. The hair regrowth process takes about a year to complete and the treatment results can last as long as two years before needing another treatment.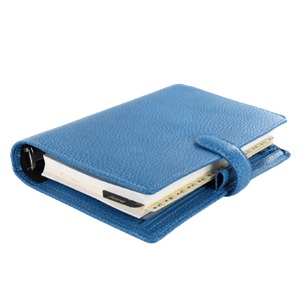 Plan Your Procedure
Average Procedure Time

45 minutes – 1 hour

Post-op Follow-up

Monthly for first four months
Contact Us
Detect and Treat Hair Loss
Hair loss can cause embarrassment and low self-esteem for those who suffer from it. At Superior T in Frisco, TX and Irving, TX we work to both diagnose and create a treatment option to combat the side effects of hair loss. To learn more, contact our office to schedule a consultation and get one step closer to restoring hair growth.
Related Procedures
Related Post