It is important to listen to your body. When you do not feel like your best self even with proper diet, exercise, and sleep, there may be something else going on. At Superior T Men's Testosterone and Wellness, our board-certified physician, Dr. Jerry Lewis, will take a blood sample to check your level of Vitamin B-12 in your body. Plus, he will consider the scope of your symptoms and your current medications to see how he can treat it properly. Patients of all ages can experience the signs of a Vitamin B-12 deficiency. We offer intramuscular injections of Vitamin B-12 to supplement your diet. If your levels are really low, Dr. Lewis may order additional tests.
Mimicking the symptoms of low testosterone, a patient with inadequate levels of Vitamin B-12 will feel tired and run down, moody, or a combination of indications. Some of our current patients have said that without the Vitamin B-12, they feel fatigued (even with enough sleep), never have a sense of balance in their health, and unfocused. If you are experiencing these symptoms, please give our office in Frisco, TX or Irving, TX a call for a consultation. Let us see how we can help boost your energy and improve your quality of life through vitamin supplementation.
Reviews
"I came here to get the GainsWave treatment. Linda their Nurse Practitioner was very helpful and knowledgable. They did a good job of making me feel comfortable. I ended up switching to them for my testosterone replacement as well. Looking forward to continuing treatments at this facility."
- J.B. /
Google /
May 02, 2018
"They are very friendly staff. They know what's going and they keep you informed about everything they are doing."
- J.H. /
Google /
May 09, 2018
"The facilities are extremely nice. Very clean office and the staff is extremely friendly and warm. I have been undergoing the PRP Alopecia treatment now for over 4 months. The results are truly astounding, I am in sales and having hair, or lack their of, is something that all of us guys think about. Some may admit it or not, regardless the treatment has worked far beyond what I ever expected. If you want to see for yourself I am actually the pictures found on the website and the other marketing materials. The team at Superior T is truly SUPERIOR! Even if you have questions and unsure of treatment yet, it is a excellent place to start with a consult or questions."
- B.B. /
Google /
May 07, 2018
"Great service, Great staff! I came in for testosterone replacement treatments and had a great experience. The staff Caleb and Linda were so professional and friendly. I will be coming back for all my testosterone needs in the future, thanks Superior T!"
- T.C. /
Google /
May 07, 2018
"The Superior T staff were very knowledgeable and made me feel comfortable. Linda was great to work with and this will be my go to clinic for years to come."
- L.V. /
Yelp /
Feb 28, 2018
Previous
Next
At Superior T Men's Testosterone and Wellness, many patients are candidates for Vitamin B-12 shots because the symptoms of Vitamin B-12 deficiency mimics symptoms of low testosterone. Men and women alike can experience some of the following symptoms when their Vitamin B-12 levels are not sufficient:
Struggling with weight gain and the ability to shed the pounds
Coping with a sluggish metabolism and ongoing fatigue
Not feeling rested after an appropriate amount to sleep
Lacking the ability to concentrate or focus
Failing to have a balanced circadian rhythm
Feeling moody or experiencing rapid shifts in mood
Fighting off common illnesses is a struggle for your immune system
Having inconsistent bowel movements (constipation/hard stools)
There may be other symptoms or medical factors contributing to your problem and it is important to relay all the information to Dr. Lewis during your consultation.
When you come to our Frisco or Irving office for your appointment, we will do our best to get you in and out as quickly as possible. We will take you to a treatment room to administer the vitamins. You will be prepped for an intramuscular injection in the thigh. You may feel a slight discomfort when the needle goes into the muscle, but it will be short lived. Many patients are put on an injection schedule to maintain a therapeutic level of Vitamin B-12 in the bloodstream. We will do our best to make the scheduling of your injections as flexible as possible to work within your requested timeframe.
Please call our office if you have any questions or feel as though you're having a reaction to the medication. You can expect the injection site to be sensitive to the touch, swollen, and/or itchy after your Vitamin B-12 injection. These are normal reactions. It is also very wise to make healthy choices and stay hydrated before and after your B-12 shots. Stay away from alcohol in the 24 hours before and after your appointment.
You should try to eat more meats, fish, and dairy products that are a great source of Vitamin B-12, get plenty of exercise, make time for relaxation, and try to set yourself a schedule to sleep. These are some of the behavior modification recommendations Dr. Lewis may suggest as well.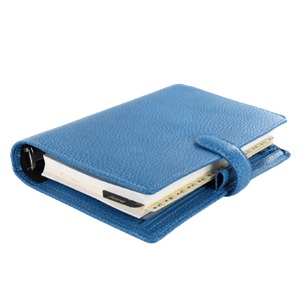 Plan Your Procedure
Procedure Recovery Location

Outpatient
Contact Us
Infuse Yourself with B-12
Please call the Superior T Men's Testosterone And Wellness office in Frisco, TX or Irving, TX to speak to our friendly staff to schedule an appointment. Vitamin B-12 injections can help you feel less sluggish and may give you the extra boost you may need. Dr. Lewis would like to explore the options with you at a private consultation in our office.