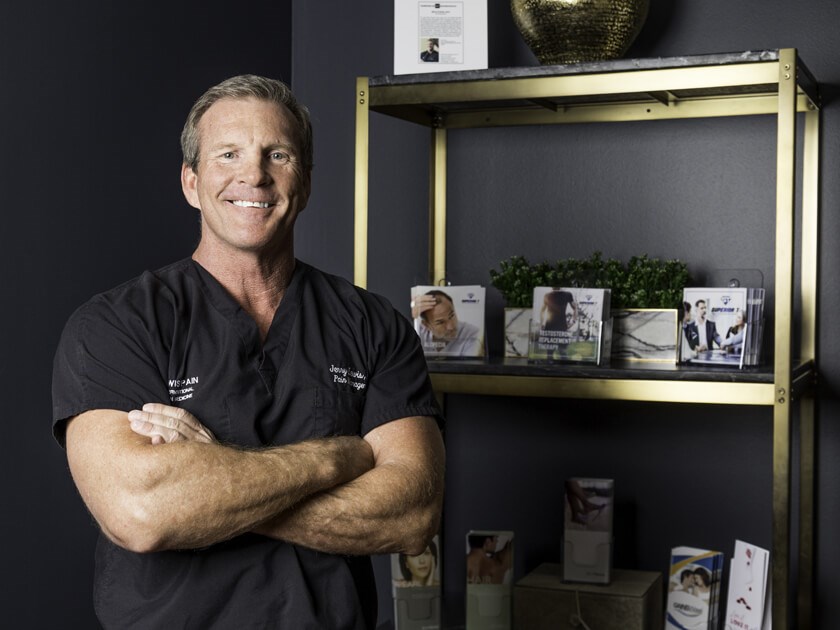 Dr. Jerry Lewis is a board-certified Pain Management physician serving Frisco and Irving, TX, whose primary goal is to help male patients with the diagnosis, management, and treatment of specific conditions through noninvasive procedures and therapies. With over 28 years of experience in the field of pain management, Dr. Lewis recognized the need for a clinic specifically designed for men's sexual health and wellness. He provides a wide variety of customized treatment plans for his patients suffering from low testosterone issues and sexual health. Dr. Lewis is skilled in both diagnosing and treating his patients' symptoms in order to eradicate the problem and prevent it from occurring in the future.
At Superior T, Dr. Lewis provides several treatment options for numerous men's health issues including GainsWave and P-Shots to treat erectile dysfunction, testosterone replacement therapy, Peyronie's disease therapy, PRP therapy, and thyroid therapy. For patients with hair loss, Dr. Lewis offers treatment through topicals and biologic treatment. As a part of preventative medicine, Dr. Lewis also performs wellness exams to diagnose any issues that are occurring or may occur in the future.
Dr. Lewis received his medical degree in 1989 from the University of Oklahoma Medical School. In 1993, he completed his anesthesiology residency at Scott & White Hospital in Temple, TX, while simultaneously receiving additional training in the field of pain management. Dr. Lewis has since become board certified in both anesthesiology and pain management. He is also fluent in both English and Spanish, which helps him communicate effectively with all of his patients.
Dr. Lewis has been recognized as the "Best Doctor" in Collin County by D Magazine for the past seven years, as well as "Best Doctor" overall for four years in a row.
Related Posts