Testosterone (T) is a hormone found in both men and women. However, when men begin to age, the production of testosterone begins to decrease. Levels are at their highest in adolescence into early adulthood. By the age of 30 those levels decrease by 1-2% each year. Low T can be caused by failure in the testicles or the pituitary gland which is what signals the production of testosterone.There are a number of bodily functions that testosterone influences including sex drive, sperm production, muscle mass, fat distribution, bone density, and red blood cell production. Since testosterone affects many functions in the male body, when not enough of it is present it can cause physical and emotional changes. At Superior T in Frisco and Irving, TX, Dr. Jerry Lewis and his skilled team work to diagnose low T in their patients, help distinguish what may be the cause, and treat low T levels.
Reviews
"They are very friendly staff. They know what's going and they keep you informed about everything they are doing."
- J.H. /
Google /
May 09, 2018
"Great service, Great staff! I came in for testosterone replacement treatments and had a great experience. The staff Caleb and Linda were so professional and friendly. I will be coming back for all my testosterone needs in the future, thanks Superior T!"
- T.C. /
Google /
May 07, 2018
"I came here to get the GainsWave treatment. Linda their Nurse Practitioner was very helpful and knowledgable. They did a good job of making me feel comfortable. I ended up switching to them for my testosterone replacement as well. Looking forward to continuing treatments at this facility."
- J.B. /
Google /
May 02, 2018
"The facilities are extremely nice. Very clean office and the staff is extremely friendly and warm. I have been undergoing the PRP Alopecia treatment now for over 4 months. The results are truly astounding, I am in sales and having hair, or lack their of, is something that all of us guys think about. Some may admit it or not, regardless the treatment has worked far beyond what I ever expected. If you want to see for yourself I am actually the pictures found on the website and the other marketing materials. The team at Superior T is truly SUPERIOR! Even if you have questions and unsure of treatment yet, it is a excellent place to start with a consult or questions."
- B.B. /
Google /
May 07, 2018
"The Superior T staff were very knowledgeable and made me feel comfortable. Linda was great to work with and this will be my go to clinic for years to come."
- L.V. /
Yelp /
Feb 28, 2018
Previous
Next
There are several factors that can be used to diagnose low T. Dr. Lewis will conduct a thorough consultation to detect your symptoms and how they are effecting your hormone levels. Some symptoms of Low T include:
Decreased libido
Decreased energy or fatigue
Erectile Dysfunction (ED)
Depression or decreased mood
Increase in body fat
Decreased muscle mass
Decreased bone density
A reduced sex drive and erectile dysfunction can be significant signs of low T. There is also a significant link between low T and infertility among men, because low T can cause a decrease in sperm production.
With low T, men can experience changes in their physical appearance and health. They may notice weight gain, decreased muscle mass, decreased bone density, fatigue, a slower metabolism, insomnia, and tender breast tissue.
Low T does not only affect men physically, but it also causes changes in emotional health. Imbalanced testosterone levels can lead to depression, irritability, and problems with memory and concentration. Irregular sleep patterns caused by low T can create changes in your mood and energy levels.
Depending on what may be causing your low T, there are several different treatment options. Some of the most effective treatments are through testosterone supplementation and testosterone replacement therapy. In some cases, Dr. Lewis may also suggest lifestyle changes, such as increased exercise, improved diet, and the elimination of smoking or drinking.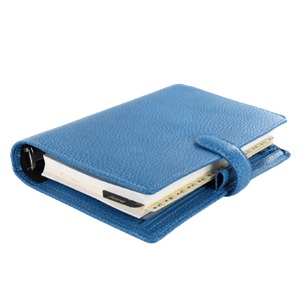 Low T can be a serious problem for many men and can decrease their quality of life. At Superior T, we want to help you balance your hormones and restore your overall sexual, physical, and emotional health. To learn how we can help, contact our office to schedule your consultation.