Stem cells are self-renewing tissues found throughout the human body. Located in different types of body tissue, stem cells heal our body naturally after an injury or illness. But when an individual suffers a severe injury, the body may not be able to produce stem cells at a rapid enough rate to treat the body effectively. For this reason, board-certified physician Dr. Jerry Lewis offers Bone Marrow Aspirate Concentrate therapy from his private practice, Superior T, in Frisco, TX. By offering Bone Marrow Aspirate Concentrate therapy, Dr. Lewis is able to provide natural treatment and pain management to address injuries of the tendons, muscles, joints, and nerves, promoting healing and decreasing pain. To perform the procedure, Dr. Lewis will extract a bit of bone marrow from an area on your body. He will then place it in a centrifuge to be concentrated before injecting it into the injured area. In situations where the patient does not wish to undergo the bone marrow collection portion of the procedure, donor marrow may be a viable option. Contact Superior T in Frisco, TX to schedule your Bone Marrow Aspirate Concentrate consultation today.
Reviews
"They are very friendly staff. They know what's going and they keep you informed about everything they are doing."
- J.H. /
Google /
May 09, 2018
"Great service, Great staff! I came in for testosterone replacement treatments and had a great experience. The staff Caleb and Linda were so professional and friendly. I will be coming back for all my testosterone needs in the future, thanks Superior T!"
- T.C. /
Google /
May 07, 2018
"The facilities are extremely nice. Very clean office and the staff is extremely friendly and warm. I have been undergoing the PRP Alopecia treatment now for over 4 months. The results are truly astounding, I am in sales and having hair, or lack their of, is something that all of us guys think about. Some may admit it or not, regardless the treatment has worked far beyond what I ever expected. If you want to see for yourself I am actually the pictures found on the website and the other marketing materials. The team at Superior T is truly SUPERIOR! Even if you have questions and unsure of treatment yet, it is a excellent place to start with a consult or questions."
- B.B. /
Google /
May 07, 2018
"I came here to get the GainsWave treatment. Linda their Nurse Practitioner was very helpful and knowledgable. They did a good job of making me feel comfortable. I ended up switching to them for my testosterone replacement as well. Looking forward to continuing treatments at this facility."
- J.B. /
Google /
May 02, 2018
"The Superior T staff were very knowledgeable and made me feel comfortable. Linda was great to work with and this will be my go to clinic for years to come."
- L.V. /
Yelp /
Feb 28, 2018
Previous
Next
Whether your pain is the result of an old injury, tendonitis, arthritis, or a car accident, Bone Marrow Aspirate Concentrate therapy can likely help relieve your discomfort. BMAC therapy has shown successful treatment of pain in the hips, knees, back, and shoulders. During your consultation at Superior T, Dr. Lewis can help determine the cause of your pain and develop a customized, detailed treatment plan for healing.
Your Bone Marrow Aspirate Concentrate therapy procedure will be performed as an outpatient treatment under general anesthesia. The therapy will begin with Dr. Lewis removing a bit of bone marrow from the predetermined location before placing it into a centrifuge for concentration. Typically, bone marrow is taken from the proximal tibia, just below the knee, or the posterior hip. Once the bone marrow has been collected and concentrated, Dr. Lewis will strategically inject it into the injured area. The entire procedure will be completed in just one day.
It is not uncommon for patients to experience a bit of discomfort for the first three days following BMAC therapy. It is also fairly standard to notice an increase in pain and stiffness in the treatment area for a short period of time following the procedure. The risk of adverse side effects after Bone Marrow Aspirate Concentrate therapy is very slim but should be reported to Dr. Lewis right away. If you have any concerns in the days following your procedure, do not hesitate to contact Superior T for medical advice.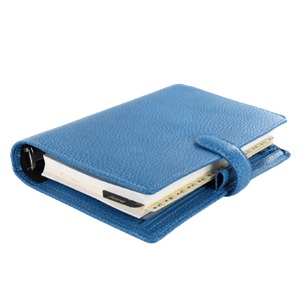 Bone Marrow Aspirate Concentrate therapy has proven effective in the treatment of pain and discomfort for many North Texas individuals who are suffering from pain in their muscles, joints, tendons, or nerves. At Superior T in Frisco, TX, Dr. Jerry Lewis offers hope for natural healing with this innovative procedure. Schedule a consultation today to take your first steps toward effective pain management. We look forward to offering you a higher quality of life.