Blood is made of several substances, including plasma, red and white blood cells, and platelets. Platelets are best known for creating blood clots when a cut or injury occurs, which starts the healing process for the area. This occurs because platelets are a series of proteins known as growth factors. The proteins found in platelets are a big part of the body's healing processes, which is why platelet-rich plasma (PRP) has become a popular treatment for healing and treating a number of conditions. PRP is made by taking your own blood and putting it through a process that creates a greater concentration of growth factors. At Superior T in Frisco, TX, Dr. Jerry Lewis and his team use PRP injections to treat alopecia hair loss, erectile dysfunction (ED), and Peyronie's disease.
Reviews
"They are very friendly staff. They know what's going and they keep you informed about everything they are doing."
- J.H. /
Google /
May 09, 2018
"Great service, Great staff! I came in for testosterone replacement treatments and had a great experience. The staff Caleb and Linda were so professional and friendly. I will be coming back for all my testosterone needs in the future, thanks Superior T!"
- T.C. /
Google /
May 07, 2018
"I came here to get the GainsWave treatment. Linda their Nurse Practitioner was very helpful and knowledgable. They did a good job of making me feel comfortable. I ended up switching to them for my testosterone replacement as well. Looking forward to continuing treatments at this facility."
- J.B. /
Google /
May 02, 2018
"The facilities are extremely nice. Very clean office and the staff is extremely friendly and warm. I have been undergoing the PRP Alopecia treatment now for over 4 months. The results are truly astounding, I am in sales and having hair, or lack their of, is something that all of us guys think about. Some may admit it or not, regardless the treatment has worked far beyond what I ever expected. If you want to see for yourself I am actually the pictures found on the website and the other marketing materials. The team at Superior T is truly SUPERIOR! Even if you have questions and unsure of treatment yet, it is a excellent place to start with a consult or questions."
- B.B. /
Google /
May 07, 2018
"The Superior T staff were very knowledgeable and made me feel comfortable. Linda was great to work with and this will be my go to clinic for years to come."
- L.V. /
Yelp /
Feb 28, 2018
Previous
Next
The best candidates for PRP therapy are those suffering from hair loss due to alopecia, but it can also be used to treat erectile dysfunction. PRP therapy shows great promise for patients with erectile difficulties, including those that result from Peyronie's disease. It can also be an alternative to surgery for those with Peyronie's and for typical drugs that are prescribed for ED.
For PRP therapy, the patient will begin by having his blood drawn. The blood will then be put through centrifuge action in order to make a more concentrated formula of growth factors in platelets. Once the PRP is ready, it will be injected into the area of treatment. In some cases, a combination of PRP and a local anesthetic is used to both relieve pain and promote healing.
For alopecia treatment, anticipated results can be expected within two to three months. When used to treat Peyronie's disease, men should be able to see a gradual reduction of the curvature of the penis over time. Additional treatment methods may be added on to PRP therapy in order to combat any other symptoms the patient may be experiencing due to the condition. For the treatment of ED, patients should begin to experience thicker, firmer, and longer-lasting erections over time.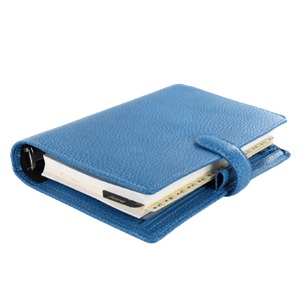 Plan Your Procedure
Average Procedure Time

30 – 45 minutes
Contact Us
With PRP therapy treatments, male patients can experience a noninvasive and safe way to treat a number of conditions. The treatment entails minimal risks since it uses your own blood. At Superior T, we want to help increase your sexual health and restore your confidence. To learn more, contact our office to schedule a consultation today.