When your thyroid gland does not produce enough of certain hormones in your body, you can develop hypothyroidism. This condition can cause several side effects and if left untreated it can cause heart disease, joint pain, and obesity. Dr. Jerry Lewis of Superior T in Frisco, TX provides thyroid therapy to help balance thyroid hormone levels and combat the symptoms associated with hypothyroidism. If you believe you may have hypothyroidism, schedule a consultation with our experienced team today.
Reviews
"They are very friendly staff. They know what's going and they keep you informed about everything they are doing."
- J.H. /
Google /
May 09, 2018
"Great service, Great staff! I came in for testosterone replacement treatments and had a great experience. The staff Caleb and Linda were so professional and friendly. I will be coming back for all my testosterone needs in the future, thanks Superior T!"
- T.C. /
Google /
May 07, 2018
"The facilities are extremely nice. Very clean office and the staff is extremely friendly and warm. I have been undergoing the PRP Alopecia treatment now for over 4 months. The results are truly astounding, I am in sales and having hair, or lack their of, is something that all of us guys think about. Some may admit it or not, regardless the treatment has worked far beyond what I ever expected. If you want to see for yourself I am actually the pictures found on the website and the other marketing materials. The team at Superior T is truly SUPERIOR! Even if you have questions and unsure of treatment yet, it is a excellent place to start with a consult or questions."
- B.B. /
Google /
May 07, 2018
"I came here to get the GainsWave treatment. Linda their Nurse Practitioner was very helpful and knowledgable. They did a good job of making me feel comfortable. I ended up switching to them for my testosterone replacement as well. Looking forward to continuing treatments at this facility."
- J.B. /
Google /
May 02, 2018
"The Superior T staff were very knowledgeable and made me feel comfortable. Linda was great to work with and this will be my go to clinic for years to come."
- L.V. /
Yelp /
Feb 28, 2018
Previous
Next
There are several symptoms that are associated with hypothyroidism, including:
Constipation
Fatigue and low energy levels
A puffy, swollen face
Joint pain
Significant weight gain for no known reason
Dry skin
Muscle aches
Depression
Thinning hair
Slowed heart rate
Hypothyroidism can be caused by varying factors. The presence of an autoimmune disease, such as Hashimoto's thyroiditis, can attack your own body's tissue and cause an imbalance in thyroid hormones. Hypothyroidism can also be caused by taking certain medications, radiation therapy used for treating cancer, thyroid surgery that has removed all or some of the thyroid, and treatments for hyperthyroidism may cause permanent hypothyroidism. Before treatment Dr. Lewis will evaluate what may be causing your thyroid issue and create a treatment plan accordingly.
At Superior T, Dr. Lewis treats hypothyroidism using prescribed medication. He creates a customized treatment plan and evaluates the dosage needed for each specific patient. This treatment works to replace the normal levels of the thyroid hormone. The medication is typically taken once daily in pill form and the dosage may be adjusted as needed during follow-up appointments.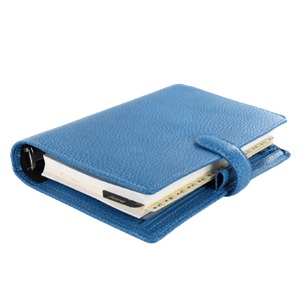 The effects of hypothyroidism can alter an individual's health both mentally and physically. By balancing the hormones affected by this condition, you can begin to feel like yourself again. At Superior T, we will work with you to create the best course of treatment for your specific needs. To schedule a consultation, contact our Frisco, TX office today.
Related Procedures