Alopecia is an autoimmune disease that attacks your hair follicles and causes hair loss on the head and areas of the body. The amount of hair loss can vary between individuals, but alopecia is most common in people under the age of 20. Typically, alopecia will begin by causing small patches of hair loss, but in severe cases, complete loss of hair can occur. Though it is not a major health concern, alopecia can cause emotional distress for those who suffer from it. At Superior T in Frisco, TX, Dr. Jerry Lewis and his team offer treatment for alopecia hair loss by using platelet-rich plasma (PRP) therapy. Our team will work with you to create the most efficient treatment plan possible to promote the regrowth of hair.
PRP Therapy for Hair Loss Reviews
Alopecia can cause varying levels of hair loss. At Superior T, we can help to both diagnose and treat the symptoms of alopecia. The best candidates for alopecia treatment may have thinning hair with no known cause, an autoimmune disease, a family history of alopecia, nutritional deficiencies, inflammation or scarring from alopecia, etc. Candidates may also experience abnormal shape, texture, and color of fingernails or toenails.
To diagnose alopecia, Dr. Lewis will complete a thorough examination of your scalp and discuss your symptoms. He may also take a sample of your hair strands in order to review them under a microscope. In some cases, a scalp biopsy may be required to diagnose alopecia. The presence of abnormal antibodies in your system may also confirm alopecia by doing a blood test to check for autoantibodies. Abnormal antibodies typically indicate the presence of an autoimmune disorder, such as alopecia.
PRP Treatment for Hair Loss
Alopecia is not curable, but it can be treated. At Superior T, we use PRP therapy to treat alopecia and stimulate hair follicles to promote hair regrowth. PRP therapy for alopecia involves using the patient's own blood to collect growth factors that will then be injected into areas of the scalp with visible thinning or bald spots. Since the treatment substance is taken from the patient, the possibility of negative side effects or harmful reactions is significantly less.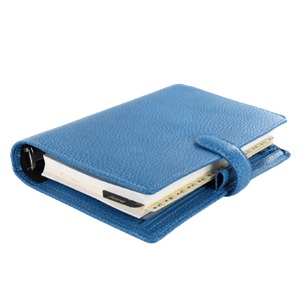 Plan Your Procedure
Average Procedure Time

45 minutes – 1 hour

Post-op Follow-up

Monthly for first four months
Contact Us
Detect and Treat Hair Loss
Hair loss can cause embarrassment and low self-esteem for those who suffer from it. At Superior T in Frisco, TX, we work to both diagnose and create a treatment option to combat the side effects of alopecia. To learn more, contact our office to schedule a consultation and get one step closer to restoring hair growth.
Related Procedures