Joint pain can be a common side effect of low testosterone (T). It can also occur from a previous injury or as a sign of aging. At Superior T in Frisco, TX, Dr. Jerry Lewis and his skilled team use platelet-rich plasma (PRP) injections to provide relief from joint pain for their patients. These injections can promote the healing and recovery of injured tendons, ligaments, joints, muscles, and can be applied to varies musculoskeletal problems. If you are experiencing significant join pain alongside for whatever reason, schedule a consultation at our office today and learn how we can help.
Reviews
"They are very friendly staff. They know what's going and they keep you informed about everything they are doing."
- J.H. /
Google /
May 09, 2018
"Great service, Great staff! I came in for testosterone replacement treatments and had a great experience. The staff Caleb and Linda were so professional and friendly. I will be coming back for all my testosterone needs in the future, thanks Superior T!"
- T.C. /
Google /
May 07, 2018
"The facilities are extremely nice. Very clean office and the staff is extremely friendly and warm. I have been undergoing the PRP Alopecia treatment now for over 4 months. The results are truly astounding, I am in sales and having hair, or lack their of, is something that all of us guys think about. Some may admit it or not, regardless the treatment has worked far beyond what I ever expected. If you want to see for yourself I am actually the pictures found on the website and the other marketing materials. The team at Superior T is truly SUPERIOR! Even if you have questions and unsure of treatment yet, it is a excellent place to start with a consult or questions."
- B.B. /
Google /
May 07, 2018
"I came here to get the GainsWave treatment. Linda their Nurse Practitioner was very helpful and knowledgable. They did a good job of making me feel comfortable. I ended up switching to them for my testosterone replacement as well. Looking forward to continuing treatments at this facility."
- J.B. /
Google /
May 02, 2018
"The Superior T staff were very knowledgeable and made me feel comfortable. Linda was great to work with and this will be my go to clinic for years to come."
- L.V. /
Yelp /
Feb 28, 2018
Previous
Next
While testosterone replacement therapy works to help balance hormone levels in males, PRP PRP joint injections can eradicate the painful symptom that coincides with low T. It can also help to increase the functionality of various ailments, including those that affect the elbow, wrist, shoulder, hip, knee, ankles, etc. Additionally, PRP injections can help patients suffering from chronic tendonitis due to a previous injury.
Prior to receiving injections, Dr. Lewis will consult with the patient about the area of concern and determine if there may be any underlying issues causing the pain. For the actual procedure, the patient will have their blood drawn in order to make the PRP. The PRP injections will then be administered into the are of concern. PRP therapy works by promoting the healing at the area of injection.
To maintain their results, patients may need to have follow-up appointments to receive additional PRP injections. Dr. Lewis will discuss with you about any aftercare instructions that may be necessary following treatment. Patients should also contact our office if they experience any adverse side effects.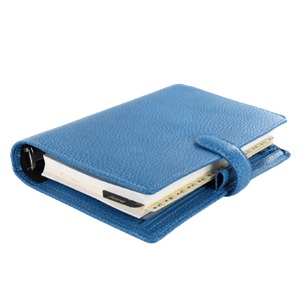 Joint pain can be extremely painful and make it difficult to go about your normal daily activities. Dr. Lewis and his team at Superior T want to help eradicate your pain and determine how to combat it over time. To learn more, schedule a consultation by contacting our office.
Related Procedures