About Erectile dysfunction
Erectile dysfunction is identified as the inability to keep, or in some cases, achieve an erection firm enough to participate in sexual intercourse. This is a common condition that occurs in men for a wide variety of reasons. When erectile dysfunction becomes an ongoing problem, it may be time to seek treatment. Dr. Jerry Lewis and his team at Superior T in Frisco, TX offer GainsWave noninvasive treatment to stimulate the blood flow in the penis by using low frequency sound waves. This drug-free alternative works to treat a major cause of erectile dysfunction and improve male sexual performance. To learn more, contact our Frisco or Irving, TX office to schedule a consultation
Causes of Erectile Dysfunction
There are several physical, chemical, and psychological factors that can cause erectile dysfunction. Some of the most common factors include:
Smoking

Alcoholism

Diabetes

High blood pressure

High cholesterol

Low testosterone

Steroid use

Age

Peyronie's disease

Stress, and anxiety
In many cases, erectile dysfunction is found to be linked to chronic illness, such as multiple sclerosis, kidney disease, neurological disease, etc. In other instances, it has been caused by a psychological factor, such as depression, anxiety, low self-esteem, and stress. Though it can be an embarrassing topic for some men, there is treatment available that can make a positive difference.
GAINSWave is the premium brand of shockwave therapy offered at Superior T, used to treat erectile dysfunction, Peyronie's disease and optimize sexual performance without drugs or surgery. Over time, men's blood flow decreases, sensitivity isn't as strong, and blood vessels become thin. Through the use of GAINSWave, high frequency low-intensity shockwaves rejuvenate the aged area. Micro-plaque is removed, blood flow increases, and new blood vessels develop. By doing so, it increases blood flow to the penis which can improve sexual function. GAINSWave is an effective option because it addresses the root cause of many penile issues - poor blood flow. Treatment is all-natural, non-invasive and yields long-term patient results.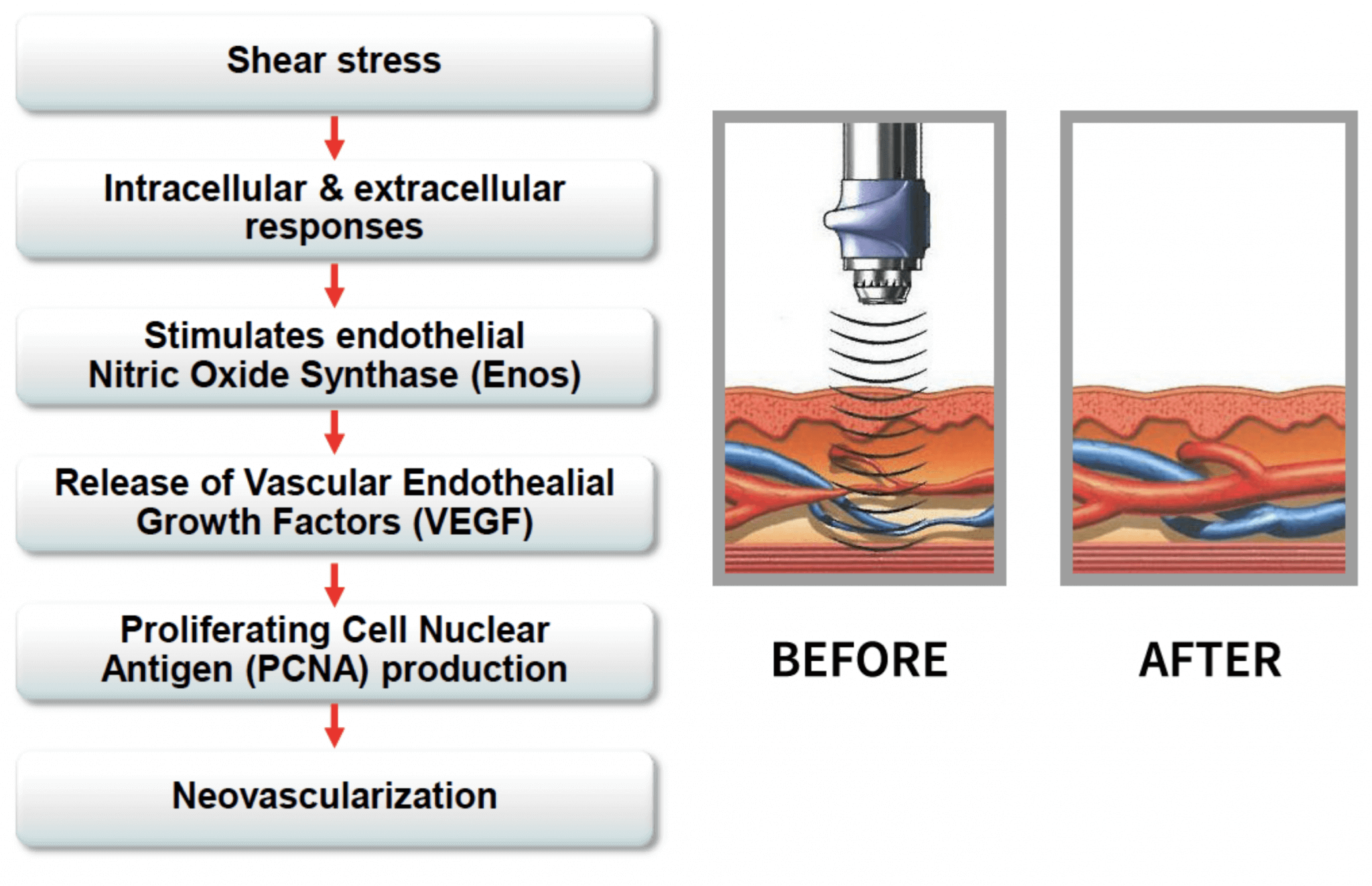 On the day of your GAINSWave treatment, a numbing cream will be applied to the treatment area. Once the area is numbed, the treatment will begin. The procedure will take about 20 – 30 minutes as the low-intensity sound waves are passed over your penis and genital area. Once the process is complete, you will be allowed to leave and continue your normal day. For your best results, you should plan to receive 6 – 12 treatments.
GainsWave for ED Reviews
"Really friendly and knowledgable staff that helps make you visit enjoyable."
- W.N. /
Office Visit /
Mar 19, 2018
"The staff at Superior T were all super helpful and friendly. I was expecting the Gainswave experience to be awkward but they did a wonderful job at making me feel comfortable."
- S.L. /
Office Visit /
Mar 02, 2018
"I have used many medical professionals and this has been best, A+. From the staff to the medical professionals who helped me in the entire journey was excellent. Linda who is one of the medical professional was very nice and treated me with empathy. I recommend this place to anyone looking for the services they provide."
- M.Z. /
Office Visit /
Mar 02, 2018
"GainsWave has made a large improvement in my sexual performance."
- M.E. /
Office Visit /
Mar 02, 2018
"I got two P-shots and the gains wave treatments here from Linda. I was apprehensive at first but the results speak for themselves. Very happy I made the decision to get the treatments."
- M.T. /
Office Visit /
May 22, 2018
Previous
Next
Help for Erectile dysfunction
At Superior T, GainsWave technology is used to treat erectile dysfunction without drugs or surgery. It works by using low-intensity sound waves to break up plaque formation in blood vessels and stimulates the production of new blood vessels. By doing so, it increases blood flow to the penis which can improve sexual function. The actual treatment is performed in-office and only takes about 30 minutes.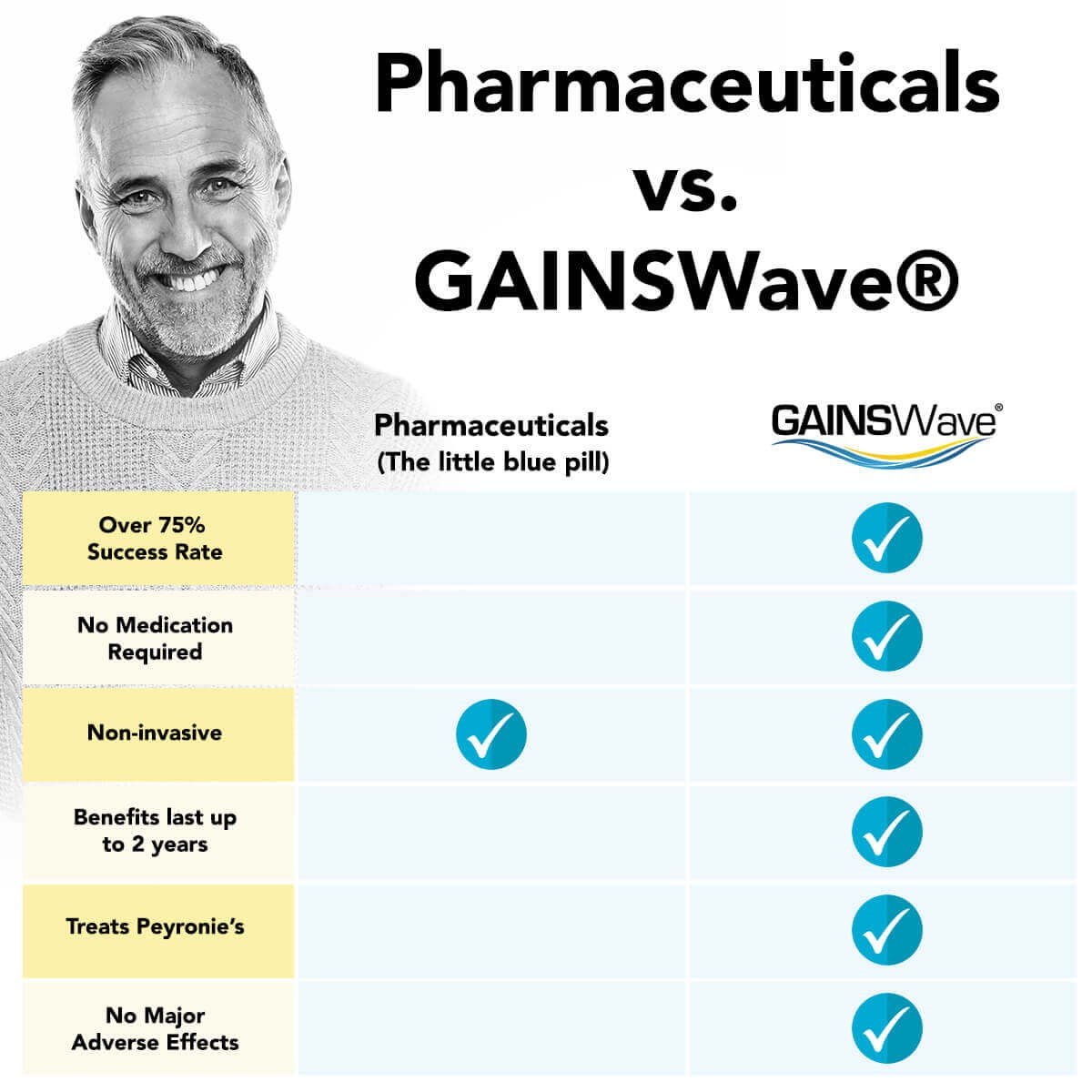 Upon completion of the GAINSWave series most men have reported:
Improved sexual performance

Enhanced erections

Increased sensitivity

·More spontaneous erections

Better orgasms

·Restored and increased blood flow

·New tissue and blood vessel growth
GAINSWave effects have been medically proven to last 2- 3 years. We also suggest a preventative maintenance and performance program to maintain results and optimize performance. Your results will vary based on the number of treatments, your age, and health; however, in clinical studies, 75% of men were satisfied with their results from GAINSWave.
Treatment for Peyronie's Disease
Most recognizable as a curvature of the penis, Peyronie's disease is caused by fibrous scar tissue that usually develops from some type of trauma. This scar tissue prevents elasticity when a penis is aroused and causes the bend, making intercourse impossible or painful.
Men with Peyronie's disease have seen great results with GAINSWave and enjoy that it is one of the only surgery- and injection-free options available. The shockwaves break up the scar tissue and create new blood vessels allowing blood flow to increase and curvature to diminish.
Treatment for Sexual Enhancement
It's no secret men of all ages are interested in ways to improve their sexual performance. In today's world surrounded by health-conscious social influencers and biohackers, the bar is set high for body optimization and peak performance, and it's no exception when it comes to the bedroom.
Younger men as early as their 20s and 30s are looking for ways to "supercharge" penis function and maximize their sexual encounters. If you're looking for additional ways to improve your sexual performance, it could be time to consider something new. GAINSWave is a proven, non-invasive treatment that produces better erections, increased sex drive, and peak sexual performance. Patients benefit from increased blood flow to the penis by opening existing blood vessels and stimulating the growth of new blood vessels and nerve tissue.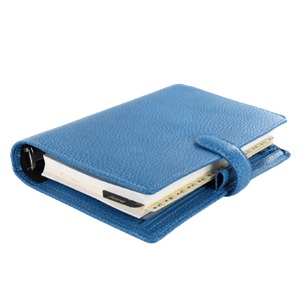 Plan Your Procedure
Average Procedure Time

30 minutes
Contact Us
Combat Erectile Dysfunction
Erectile dysfunction can be embarrassing and overwhelming for the men who suffer with it. Thankfully, there is a treatment option that can help. At Superior T, we offer nonsurgical treatment to enhance our patients' sexual performance and allow them restored confidence. To learn more, schedule a consultation at our Frisco or Irving, TX office today.