Peyronie's disease causes curvature and pain during an erection. This is due to the development of scar tissue in the penis and treatment is only necessary when the disease begins to interfere with your sexual life. Identified as the inability to keep, or in some cases, achieve an erection firm enough to participate in sexual intercourse, erectile dysfunction (ED) can be one of the main symptoms of Peyronie's disease. When combined, Peyronie's and erectile dysfunction can cause severe pain, embarrassment, and less enjoyment during intercourse. At Superior T in Frisco, TX, Dr. Jerry Lewis and his team work to both diagnose and treat Peyronie's disease, which in turn might eliminate erectile dysfunction in some instances.
Reviews
"They are very friendly staff. They know what's going and they keep you informed about everything they are doing."
- J.H. /
Google /
May 09, 2018
"Great service, Great staff! I came in for testosterone replacement treatments and had a great experience. The staff Caleb and Linda were so professional and friendly. I will be coming back for all my testosterone needs in the future, thanks Superior T!"
- T.C. /
Google /
May 07, 2018
"The facilities are extremely nice. Very clean office and the staff is extremely friendly and warm. I have been undergoing the PRP Alopecia treatment now for over 4 months. The results are truly astounding, I am in sales and having hair, or lack their of, is something that all of us guys think about. Some may admit it or not, regardless the treatment has worked far beyond what I ever expected. If you want to see for yourself I am actually the pictures found on the website and the other marketing materials. The team at Superior T is truly SUPERIOR! Even if you have questions and unsure of treatment yet, it is a excellent place to start with a consult or questions."
- B.B. /
Google /
May 07, 2018
"I came here to get the GainsWave treatment. Linda their Nurse Practitioner was very helpful and knowledgable. They did a good job of making me feel comfortable. I ended up switching to them for my testosterone replacement as well. Looking forward to continuing treatments at this facility."
- J.B. /
Google /
May 02, 2018
"The Superior T staff were very knowledgeable and made me feel comfortable. Linda was great to work with and this will be my go to clinic for years to come."
- L.V. /
Yelp /
Feb 28, 2018
Previous
Next
Erectile dysfunction can occur due to a number of lifestyle, psychological, and physical factors. Low testosterone, stress, and anxiety. ED can also occur from neurological diseases including, multiple sclerosis and Parkinson's disease. Health conditions, such as diabetes, heart disease, high cholesterol, and obesity are also common causes.
In some cases, Peyronie's is a genetic condition, but in others, it can occur from injury during sex, an accident, or an athletic activity. Men over the age of 55 also have a higher risk of developing Peyronie's.
For ED and Peyronies disease Dr. Lewis utilizes a combination of PRP, biologics, and Acoustic Soundwave therapy which helps to breakup any scar tissue and promote the growth of new healthy tissue. This innovative, noninvasive technique can be a more consistent treatment for both ED and Peyronie's.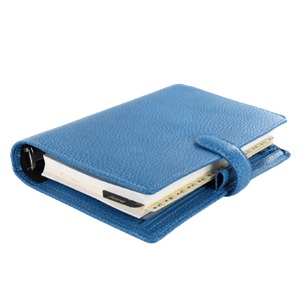 Plan Your Procedure
Average Procedure Time

30 – 45 minutes
Contact Us
Restore Your Sexual Health
For many men, ED and Peyronie's disease can be embarrassing and cause problems with their sex life. Our team at Superior T wants to help restore your overall sexual health to help you regain confidence and feel better. To learn more, contact our office to schedule your consultation today.
Related Procedures